12V 4.2A LED Power Supply 50W S-50W-12
AC input rectifier filter circuit principle:
① lightning protection circuit: when there is lightning, resulting in high voltage through the power grid into the power, by the MOV1, MOV2, MOV3: F1, F2, F3, FDG1 circuit protection. When the voltage applied to both ends of the varistor exceeds its operating voltage, its resistance decreases, so that high-pressure energy consumption in the varistor, if the current is too large, F1, F2, F3 will burn the protection of the secondary circuit.
② input filter circuit: C1, L1, C2, C3 composed of double π-type filter network is mainly on the input power of the electromagnetic noise and clutter signal suppression to prevent interference to the power supply, but also to prevent the power itself generated high-frequency clutter Interference to the grid. When the power is turned on, to charge C5, due to instantaneous current, plus RT1 (thermistor) can effectively prevent the inrush current. Due to instantaneous energy consumption in the RT1 resistance, after a certain period of time after the temperature rise RT1 resistance decreases (RT1 is the negative temperature coefficient components), then it consumes very little energy, the post-circuit can work properly.
③ rectifier filter circuit: AC voltage by BRG1 rectifier, the C5 filter to be more pure DC voltage. If the C5 capacity becomes smaller, the output ripple will increase.
For this item, followed are the Features:
1. Universal AC input/Full range
2. Protection: Short circult/Overload/Over Voltage
3. Cooling by free air convection
4. 100% full load burn-in test with 3-5 hours
5. No load power consumption < 0.5W
6. High efficiency, long life and high reliability
7. One year warranty
Details:
Model

S-50-5V

S-50-12V

S-50-24V

DC Output Voltage

5V

12V

24V

Iutput Voltage Error

± 2%

± 1%

± 1%

Rated Output Current

10A

4.2A

2A

Output Current Range

0-10A

0-4.2A

0-2A

Tripple and Noise

150mVp-p

250mVp-p

350mVp-p

Iniet Stability

± 0.5%

± 0.5%

± 0.5%

Tolerance Voltage

± 1%

± 0.5%

± 0.5%

DC Output Power

50W

50W

50w

Efficiency

76%

78%

80%

Adjustable Range for DC Voltage

4.5-5.6V

10-13.2V

20-26.4V

AC Input Voltage Range

90~132VAC/180~264VAC selected by switch 47~63Hz; 240~370VDC

Input Current

2A/115V 1.5/230V

AC Inrush Current

Cold-Start Current: 25A/115V, 50A/230V

Leakage Current

<3.5mA/240VAC

Overload Protection

105%~150% Type: Cut Output, Reset: Auto Recovery

Over Voltage Protection

Yes

High Temperature Protection

Yes

Temperature Coefficient

± 0.03% /°C (0~50°C)

Start, Rise, Hold time

200ms, 100ms, 20ms

Vibration

10~500Hz, 2G 10min,/1cycle, a total of 60 minutes, Each axes

Withstand Voltage

Between Input and Output: 1.5KVAC, Input and Shell: 1.5KVAC, Output and Shell: 0.5KVAC

Isolation Resistance

Input and Output Intermal: Input and Enclosule, Output and Enclosure: 500VDC/100M Ohms

Working Temperature and Humidity

`-10°C~+60°C (Refer to Output Dreating Cutive), 20%~90%RH

Storage Temperature and Humidity

`20°C~+85°C, 10%~95%RH

Overall Dimension

11*7.8*3.5cm

Weight

245g

EMC Standards

Meet FCC Part 15J Conduction class B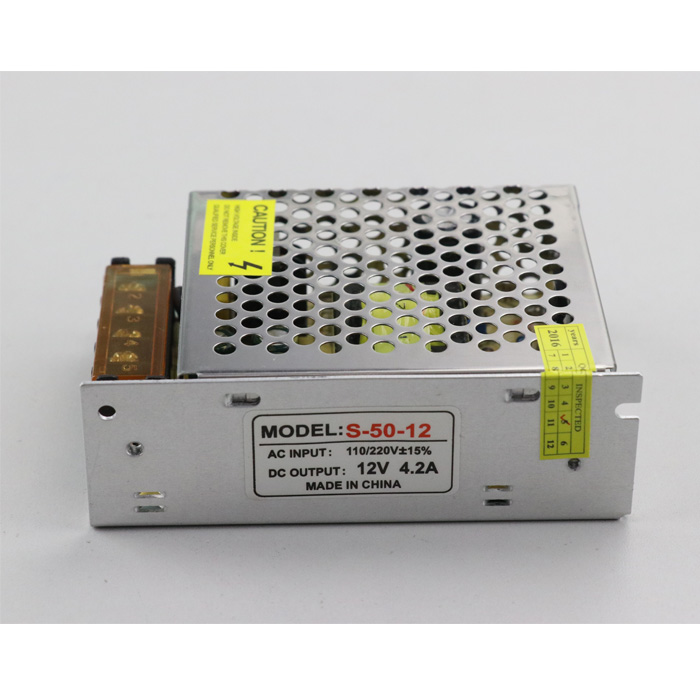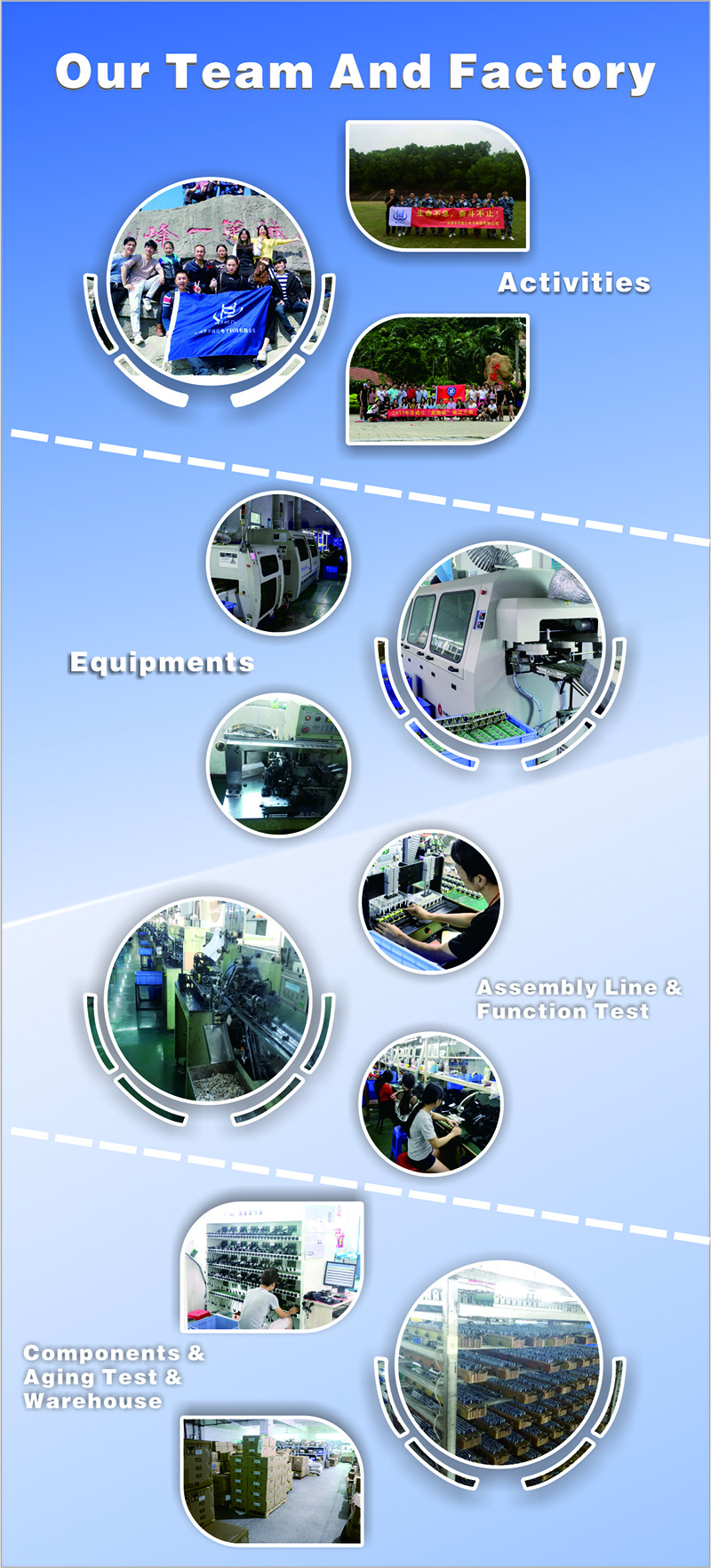 Please Note:
1. The testing condition for the parameter above is: 230VAC input, rated load, 25°C 70%Rh, Humidity.
2. Error, include the setting error, line stability and load stability.
3. Wave test: adopting "A12" double wire for 20MHZ, and 0.1uF capacitor short-circuit for interrupting.
4. Inlet Voltage Stability test: when is over load, the lowest voltage of inter is representative to the highest voltage.
5. Load stability test: the load is from 0% to 100%, others 60%.
6. C3.4 must be knocked down.
Applications:
•Office , Artwork, Display items lighting;
•Household lighting;
•Commercial lighting, such as Flood light, Down light, Flexible strip light, Wall washer, etc;
•Hotel, Restaurant lighting;
•Other public facility lighting.
Looking for ideal 12V 4.2A Power Supply Manufacturer & supplier ? We have a wide selection at great prices to help you get creative. All the Power Supply 50W are quality guaranteed. We are China Origin Factory of 12V 4.2A LED Power Supply. If you have any question, please feel free to contact us.
Product Categories : Switching Power Supply > 12V Power Supply