4 in 1 wireless lamp charging, 4 devices can be charged -- the wireless quick charging station can charge up to 4 devices at a time. For example, iPhone Xs Max/ Xs /XR/X/8 Plus/8, Samsung Galaxy S10+/S10e/S9+/S9/S8/S7, Note 9/8 and most Qi enabled phones (Wireless Charger for apple watch series 4/3/2/1) Plug an eReader, iPod, or smartphone into a built-in USB port.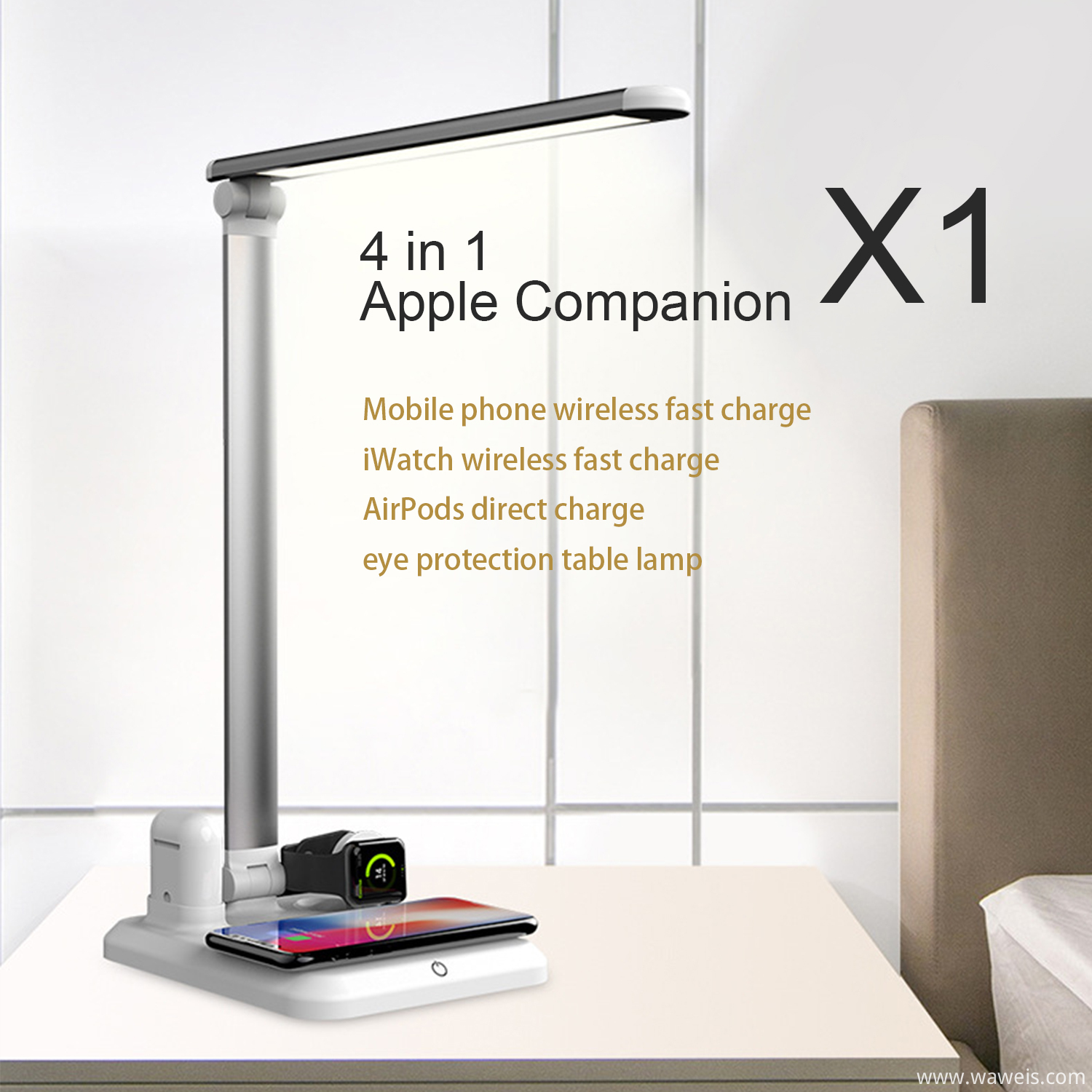 Foldable portable LED desk lamp - foldable LED desk lamp has 180° flexible arm and 180° base shaft. Folding arm and lamp holder do not take up too much space for easy storage on shelves, handbags, suitcases, etc. . The tube can be rotated to ensure different lighting Angle requirements. Suitable for reading, office, computer desk, dormitory room or bedroom, powerful assistant for study and work.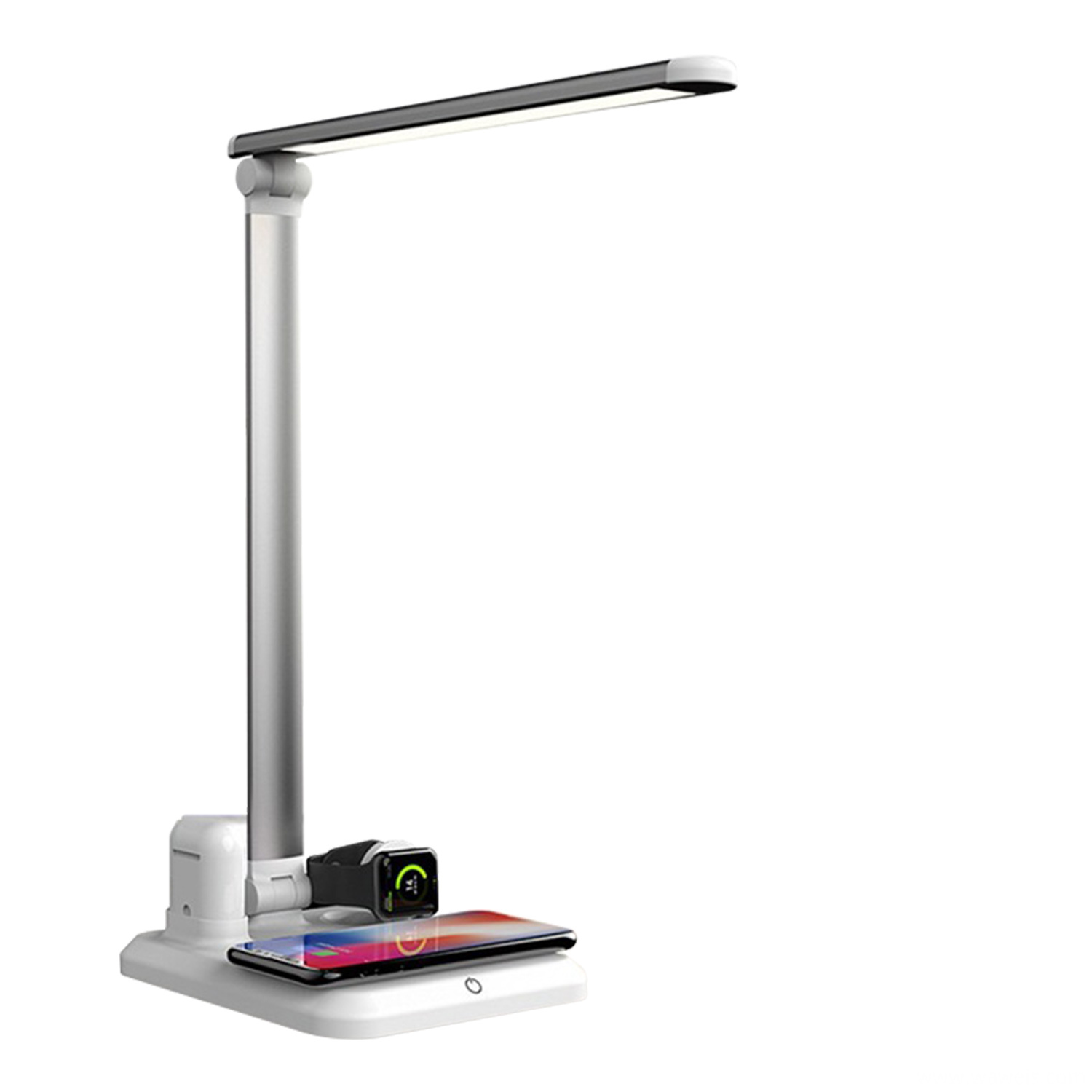 Eyes free reading - wireless recharging lamp provides flicker free lighting for reading, work or study. Eye-proof desk lamp with 26 warm LED lights and natural light to protect the eyes. Perfect for children, students and office workers. The touch sensing control panel gently touches the on/off button to adjust the brightness. The brightness can be adjusted in 3 ways.
Ideal for home and business use - quick charging lamps are ideal for homes, offices, university dorms, schools and hotels. Multi-function charging lamp can be used as computer or writing table, bed side table; Suitable for family work, study, book reading, indirect light; Perfect for secret, typing, editing, accounting, etc. Inductive touch control - lamp brightness can be adjusted by touch panel, with three modes, suitable for different use scenarios. Reasonable lighting (1000+10% luxury) and night light (360+10%), effectively protect your eyes. All operations (including power on/off and brightness on/off) are unobstructed on the touch screen.

ANY MORE INFORMATION PLEASE send email to wood@waweis.com